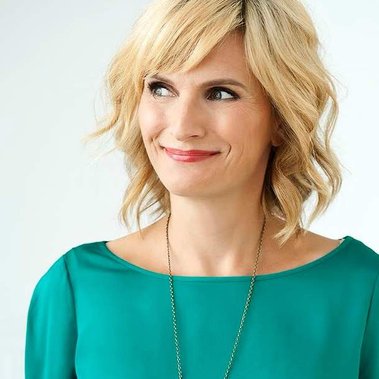 I am a certified makeup, spray tan, and hair artist in Minneapolis. I recently added Teeth Whitening to my list of services as well...it's magical! When I am not busy on set working with local and national retailers, you can find me at Haven Beauty Collective giving people beautifully blended and customized spray tans, doing makeup for events, teaching makeup lessons, and whitening smiles.
One of my favorite things about my job is being able to watch the transformation that even the smallest enhancements can make. I am passionate about bringing out the natural beauty in every person I help.
I love passing on "little pearls" and tips to the models and talent I work with. I get to use and experiment with so many products and so many different faces that it is really fun for me to educate people on what products and trends work and which do not. There are so many simple tricks that the everyday woman and man can use to put their best foot forward effortlessly. For those who don't find themselves in my chair for a job, I also offer this service in the form of a customized makeup lesson for everyone. I answer all your burning makeup questions and can teach you how to create a look for a special event or for every day. I show you how to use what you already have and help guide you in what to buy if you are missing some key items. I addition to teaching adults, I love teaching young ladies "Makeup 101" where I teach them the proper tips and techniques as they begin they makeup journey. It makes a wonderful gift!
For commercial jobs:

I am represented by Wehmann Models and Talent and can be contacted and booked through them for all local and national commercial projects. Their number is 612-333-6393 or you can email at swehmann@wehmann.com
For tanning, weddings, event makeup, or lessons please feel free to contact me at ingridkent1@gmail.com or call/ text me at 507-358-2538.
I look forward to working with you!Ingrid Kent LLC

Published Work
MN Monthly, Money Magazine, MSP Mag, HGTV Magazine, Viking Publications
Clients
Polaroid, Target, Best Buy, Fed EX Office, Gordmans, United Health Care, U Care, Maurices, Regency Beauty School, TriMega, Fingerhut, General Mills, Linenkugels, Syngenta, JW Hulme, Daisy, Schwanns, Walgreens, Jostens, Impact Innovations, Acacia, Coolibar, Optum, Toro, Hammermade, Style Encore, Auto Trader, Kelly Blue Book, Evereve
TV/ Video Work
Sweat Equity-DIY Channel (Season 7 and 8), Renovation Raiders - HGTV (Season 1 and 2), Most Embarrassing Rooms in America - HGTV (3 episodes),KARE 11 (NBC), WCCO (CBS), WUCW (CW), KMSP (FOX), KSTP (ABC), Optum, TriMega, Toro
Notable Clients
Jason Segal, Todd Haynes, Scott Eastwood, Amy Matthews, Lynne Rosetto Kasper, Jason Derusha, Jacqueline Emmerson (Hunger Games), Laura Schara, Val Faris, Nicholas Sparks, Kenny Wormal (Footloose), Bruno Gunn (Hunger Games), Phil Johnston, Craig Brewer, Tiffany Brooks, Jim Burke, Tiffany Brooks, Judith Shekoni (Twilight), Ann Shoket, Tanya Wexler, Nicole Curtis, Tom McCarthy, Meg Caswell, Veronica Roth
Contact Information
For commercial work bookings please contact Wehmann Models and Talent at 612-333-6393 www.wehmann.com